MangoTech
For more information about MangoTech products and information regarding used MangoTech equipment please contact us.
Click here for our contact info

Products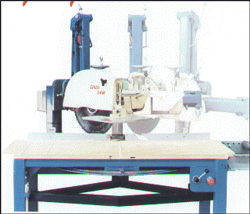 The Mango Automation consists of a Mango Length Stop system and a Mango Angulation System that are both driven into position by electric motors. The Mango Length Stop is used by the operator of the saw to accurately measure and cut lengths of timber and the Mango Angulation system sets the required angles to complete the cut on the truss component that is currently being manufactured. This system can be fitted to any Metra cut, Spida or Apollo saw.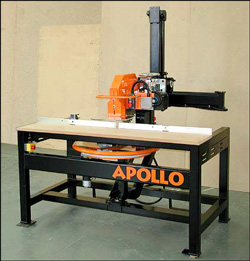 This is the most robust fence line saw available in it's class on the market. It comes fitted with the unique Mango Stroke Trencher, and incorporates one of the longest saw strokes on the market. This saw can have the Mango Automation kit fitted at any time.
This simple to operate machine is useful in any factory that makes walls with noggins. This machine can increase production through a manual wall machine by up to 20%. This machine allows operators to quickly and efficiently cut noggins to length, then nail them to the required stud. This assembly is then passed to the wall nailer where then they are nailed to the plates. This machine also stops operators from nailing towards themselves to as they nail off the far end of the noggins.