Monet Desauw Inc.
Products
For more information about Monet Desauw products and information regarding used Monet Desauw equipment please contact us.
Click here for our contact info
FWA 500 FLOOR TRUSS WEB SAW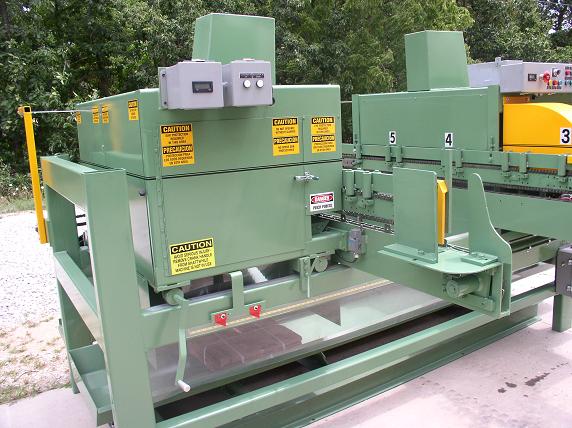 Increase Your Profit Margin… The DeSauw® FWA 500 combines efficient setup features with high feed rates, which make it the industry's most reliable, and most productive floor web saw.
Consistently Accurate Components at Lower Labor Costs!
Electronic digital readouts for setting saw blade angulations, magazine feed, and external cut- off blade have always made the FWA 500 the #1 CHOICE for cutting large volumes of floor webs.
The toughest, high volume / production Floor truss web saw in the industry Just got BETTER!
Now with the addition of our newest features: Single Side Setup, and Increased Feed Rate, the FWA 500 provides fine-tuned (.01") accuracy and 60+ pieces per minute yield.
High-Volume Magazine Feeder Adjustable for 3x2, 4x2, & 6x2 Lumber
Products

Hain Racing

Used Products

Monet Desauw

Companies We Represent

All Measuring Systems

Both Vent Block Drills

About The Hain Company