Measuring System (MEA) Factory Servicing
In the event your Model 1210 Measuring System should require factory service, only the Power Head Assembly needs to be returned to the factory. Refer to the following steps for preparing the Power Head Assembly for return.
1. Remove the bolt securing the linear actuator rod to the stanchion block (refer to Figure 7). Remove the bolts and nuts (4 places) securing the controller plate to the main support angle (refer to Figure 7). Note: Be careful to support the system as you remove the bolts to prevent it from falling. Replace the bolt through the transposition block and into the linear actuator rod. Retain the four mounting bolts and nuts for use when reinstalling the Power Head Assembly upon return from the factory.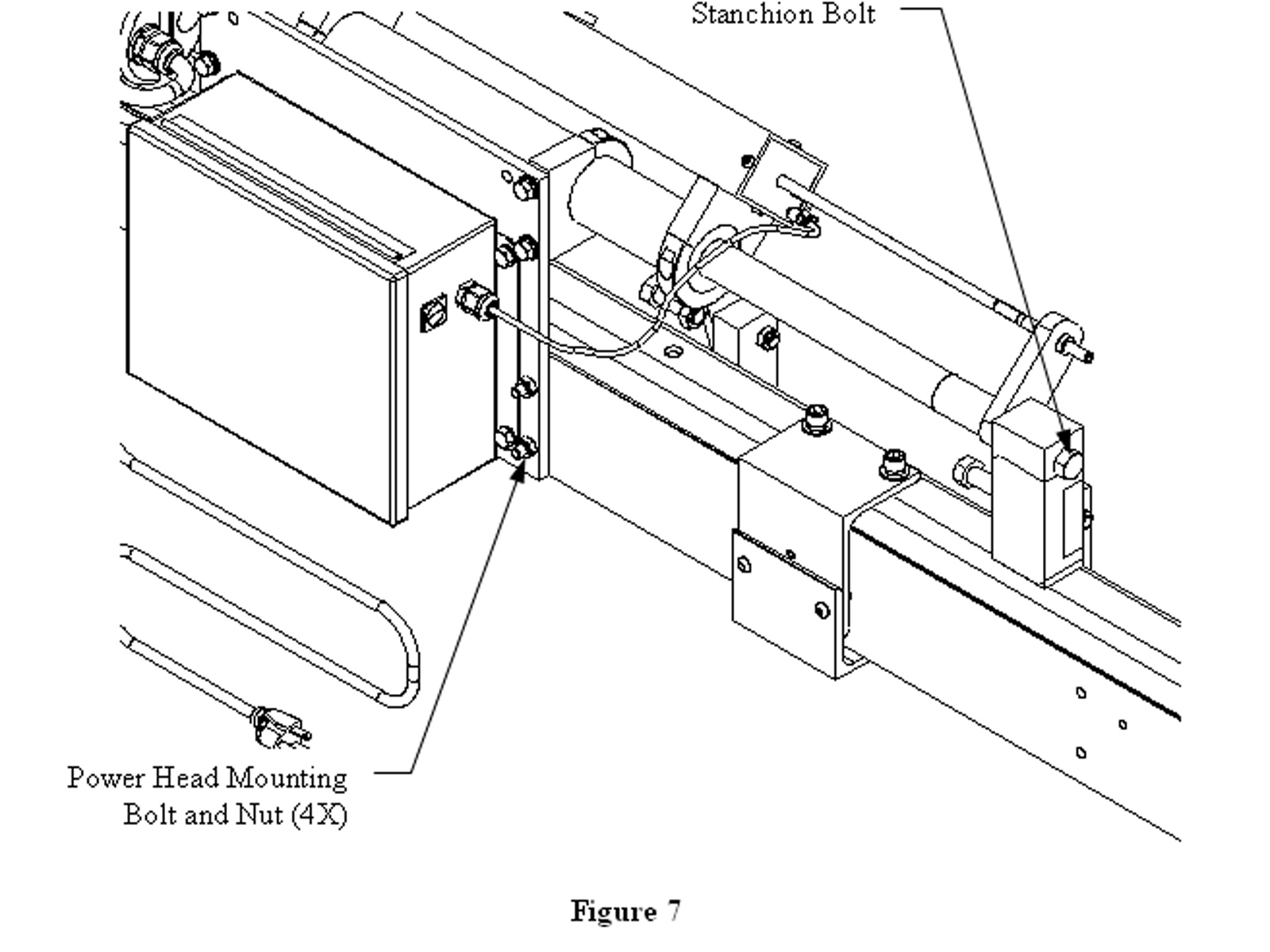 2. Carefully pack the Power Head Assembly (refer to Figure 8) in an appropriate reusable shipping crate or container for return to THE HAIN COMPANY factory for service. Packaging should be reusable for use in returning the Power Head to you after servicing. Shipping charges and insurance are your responsibility. Ship the Power Head to THE HAIN COMPANY at: 6125 Enterprise Drive, Suite 2 Diamond Springs, CA 95619 U.S.A.